Our Vision
As a ministry, we seek to:
Direct people to Christ
Declare the message of the Gospel
Dwell with the Lord
Decrease that He may increase
These four points define everything we strive to do as a team
Sunday Worship
Our services feature a modern style of music with a blend of hymns. Both services are led by our band, and the 9:30 service also includes our choir.
The Band

Our band leads in both services each week. We seek to glorify the Lord by using our musical gifts for Him. The band rehearses on Sunday mornings before the services.
For those interested in joining the band, fill out this form and you will be contacted by our Music Minister, to schedule an audition. Auditions are relaxed and allow us to get to know you and see how you best fit our team! You will be asked to pick a song to play, and our Music Minister will select a song for you to learn.
The Choir

Our choir joins the band in the first service each week to lead our congregation in song. The choir meets on Wednesday nights to rehearse and pray together.
For those interested in the choir, fill out this form and you will be invited to our choir rehearsal and have an opportunity to meet our Music Minister and Choir Director.
Audio / Video

Our audio / video team serves alongside our band to accomplish our vision. Audio volunteers work to mix sound for our services to achieve the best sound quality we can provide. We also have volunteers who control our screens through ProPresenter, to display song lyrics, sermon slides, and other various slides throughout the service.
If you don't have any experience running audio or video, but are interested in learning, no worries! We offer training to new volunteers, and regular training for all audio volunteers.
Fill out this form if you're interested in serving!
Youth Worship
On Wednesday nights, Hays Hills Students gather for a time of worship and Bible study. The services are led by the youth worship band. If you're interested in joining, fill out this form and you will be contacted by our Music Minister.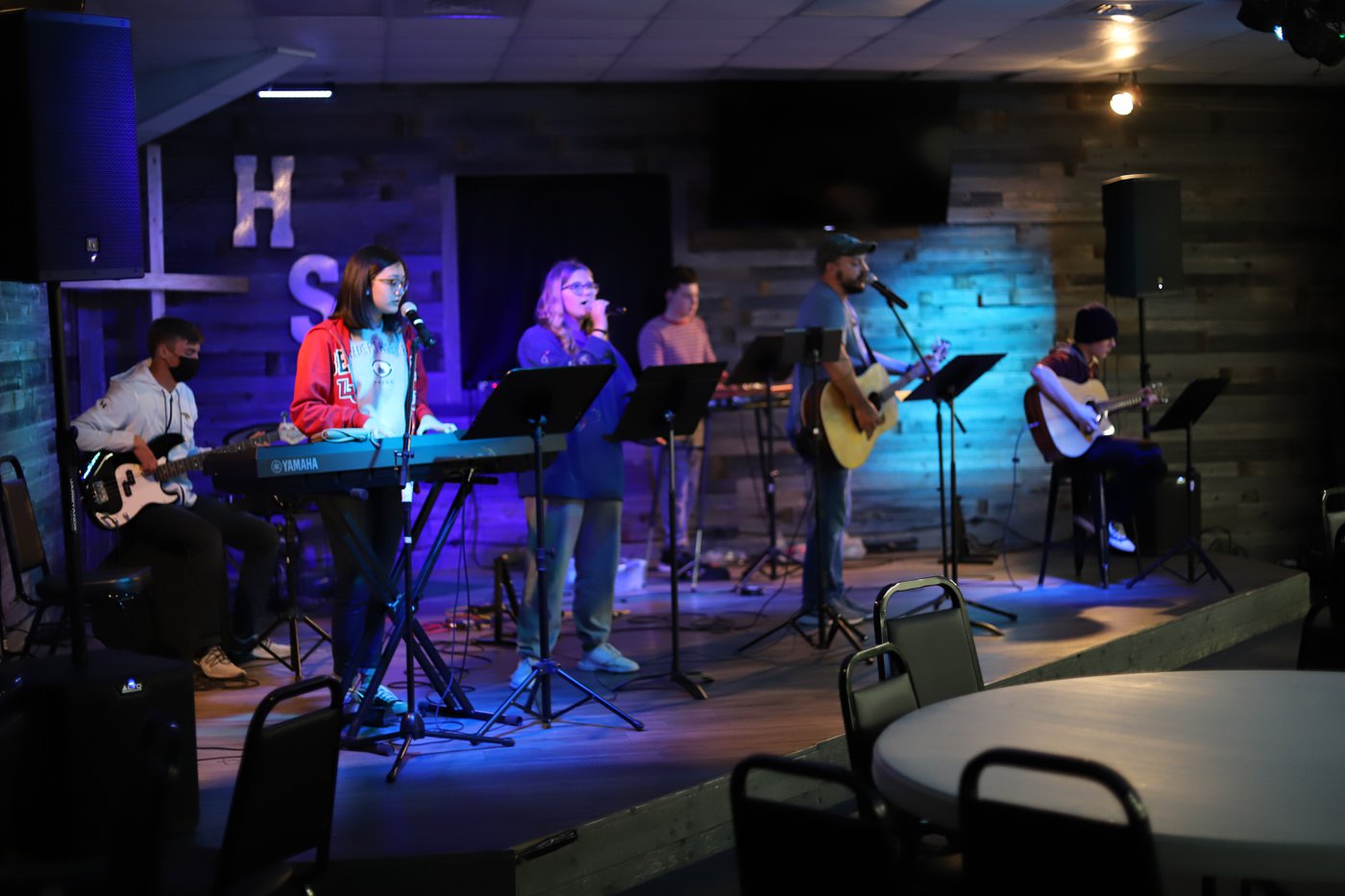 Staff